The Ground Hopping Exploits of a Man from Down Under
Lifelong Terrors fan Ewen (aka 'The Far Post') was deported to Australia many years ago for reasons best not detailed here. Periodically the terms of his exile allow him to travel. This time to South America and home of the great late Diego Maradonna
THE HAND OF GOD IS BLACK AND WHITE
Back in 2011 I did a quick jaunt to various places that included a visit to Buenos Aires. I went to the home of Boca Juniors but could only get into the museum as the 1st team were training on the pitch. There was a statue of Maradona there and lo and behold, he was holding onto his most prized possession - a T & M scarf. I snapped a picture and this is attached. NB This is a very rare picture of Maradona - he has his arm / hand down by his side rather than above his head punching in a goal.
The Museum (and in fact the area around the ground) showed strong support for the Terrors. Inside the museum they sold Beanies including a T & M one (see 2nd photo) and out side the ground, the football shops selling scarves and other souvenirs included T & M scarves (3rd photo).
And yes, I did manage to fit in three games. The first was in Buenos Aires, Racing v Olimpo. Racing were the team involved in the World Club Championship when that beat Celtic through sheer thuggery. Not a brilliant game, but the crowd atmosphere was great. I tried to get to the River Plate stadium (WC final ground) but River Plate fans had been naughty and had to play their games at a neutral venue behind closed doors. So I didn't get that ground 'ticked off'.
The next game the following day was in Montevideo at the Centenario. Venue of the very first WC final. Beautiful weather and the away team (Penarol) nearly lost to Racing (the Uruguayan version). Racing's ground was too small to host Penarol so they switrched their home game to Penarol's home and got 18,000 spectators, probably 99% were supporting the visitors.
Two days later I was in Santiago and discovered by chance that there was a game on at the national stdium, venue for the 1962 WC final. It was between University de Catholica (something like that) and Penarol's arch rivals from Montevideo, Nacional. It was the equivalent of the Euopa Leage and the home side went on to win the competetion that year. The home side won.
As I was walking into the ground, between the gates and the stand itself, I had this microphone thrust into my face with a very bright TV spot light and camera and a reporter asked me a question. I just blurted out in my best (worst!) Spanish that I din't speak Spanish and kept walking. I thought I'd miss the start of the game so kept going. With hindsight I should have stayed and become and overnight TV sensation!
So that's ticked three of the venues that have hosted World Cup finals in South America and only missed the 4th because of River Plate fans. Is there no end to my football adventures? (I went to a game at the Maracana in 1983).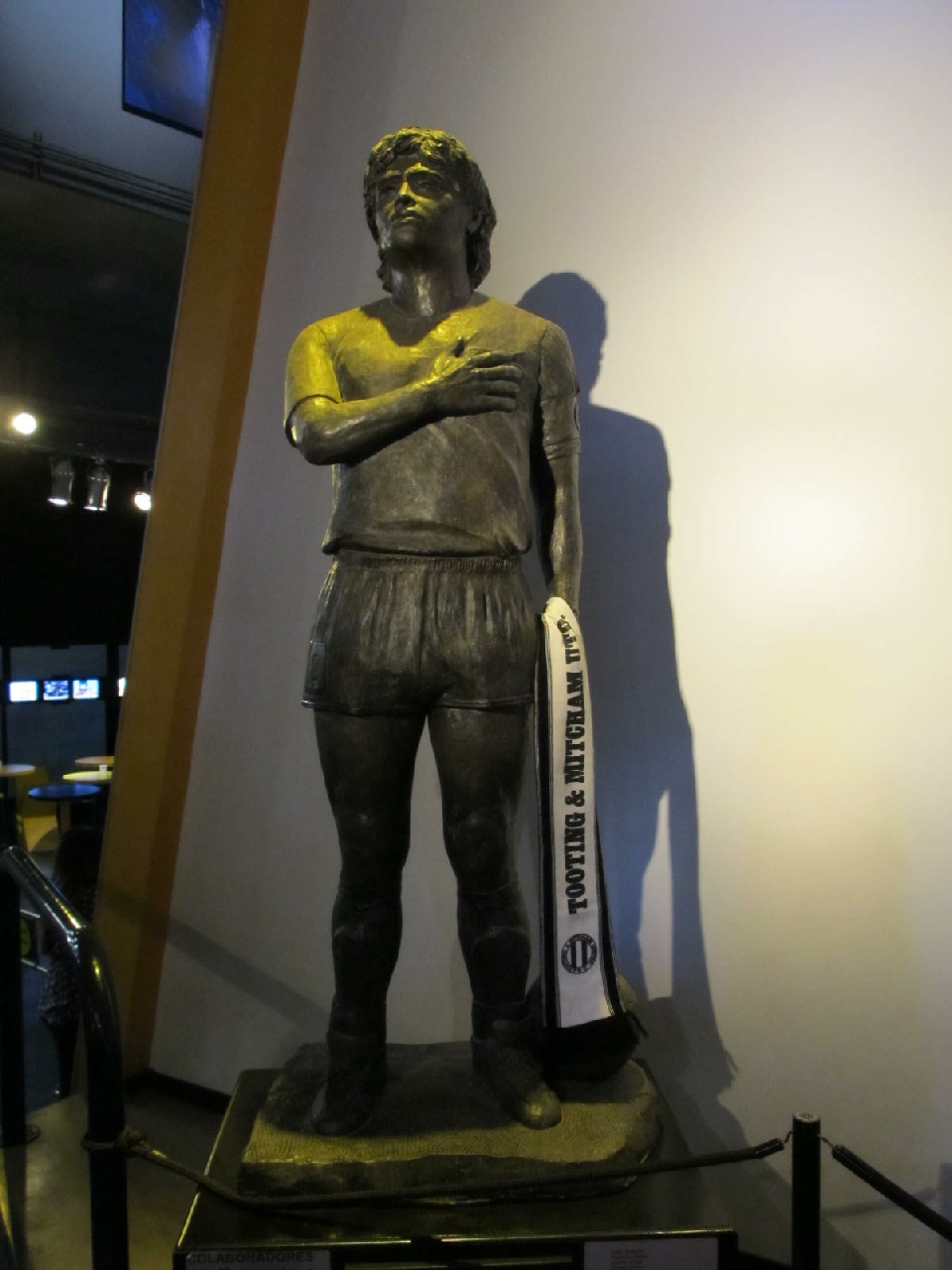 HOME SWEET HOME